2009-09-02
NFU Scotland has welcomed a commitment from Scotland's Chief Vet to sit down with stakeholders this autumn to discuss Scotland's current compulsory vaccination programme against the devastating livestock disease, bluetongue.
NFU Scotland President,
Jim McLaren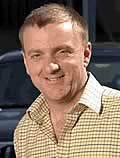 Cases on bluetongue are still occurring in Europe and the peak period for disease activity has yet to pass. However, there have been no new cases in Great Britain this year and general compliance with the Scottish compulsory vaccination campaign appears to have been high. It is timely that Scottish Government and stakeholders discuss vaccination requirements for 2010, with a view to mapping out an exit strategy for the nation's cattle and sheep farmers.
Ahead of a decision on the 2010 vaccination arrangements for Scotland, the compulsory vaccination programme will be suspended on October 25 as we move into the vector free period – the period when the activity of the midges responsible for spreading the disease is on the wane. Before that date, keepers will still have to ensure full vaccination of their animals that have reached six months of age, or are leaving their premises at over three months of age. After 25 October, keepers may continue to vaccinate their stock on a voluntary basis with a decision to be made in the coming months on whether compulsory vaccination resumes next spring. If the compulsory scheme is retained, then all animals would once again require to be vaccinated in accordance with the rules.
The Scottish Government also confirmed that random blood testing will be carried out at markets and farms in the coming weeks to assess compliance with the current compulsory rules to vaccinate livestock against the disease. Samples will be taken from cattle and sheep throughout September, where possible during routine visits to farms and markets.
NFU Scotland President, Jim McLaren said:
"The vigilance and determination shown by the Scottish livestock industry in protecting itself from this devastating disease must be commended. We must keep up the momentum as midge activity will remain high for several weeks yet and the disease is active again in parts of Europe.
"Scotland has gone a long way to ensuring it stays disease-free and the random testing is likely to confirm a very high level of compliance with our compulsory vaccination campaign. In addition, our producers are exhibiting due care and attention when sourcing stock and continue to shun imports of stock from mainland Europe because of the risk they can present.
"It would be a fitting reward for our efforts if, assuming we remain disease-free, the Scottish Government and stakeholders are in a position to map out an exit strategy for the country later this autumn."

H1N1 Flu in Turkeys May Spread


Protect Your Pigs From Swine Flu


TB Announcement Boost for Scottish Cattle Sector