Match Ploughing Win with McCormick and Stamford Tractors
04/12/08
A chance conversation between a ploughing enthusiast and his local machinery dealer led to a successful outing at the Market Deeping ploughing match.
Edward Griffin powers his way to a class win in the Market Deeping ploughing match at the wheel of his McCormick TTX210 tractor.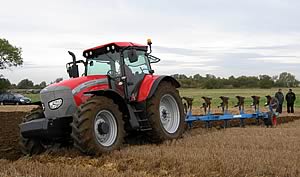 Farmer's son Edward Griffin was keen to take part in the event but there was no class for his usual match-ploughing tractor and implement combination.

"I mentioned this to Paul Spence at Stamford Tractors and he immediately offered me one of his McCormick tractors and a plough," says Edward. "It was a very nice gesture and I'm delighted I could repay it by winning the demonstrator's class!"

Edward normally competes in ploughing matches up to national level using a 60hp tractor and purpose-built two-furrow plough. But for the Market Deeping event he had to master a 198hp tractor and a seven-furrow plough!

"Bearing in mind that I hadn't even sat on the tractor until a couple of days before the event, I was impressed with how easy it was to operate," says Edward. "And there was plenty of power for what I wanted to do."

The event marked the competition debut for the new McCormick TTX210 tractor, one of three models in the 170-228hp TTX line-up. It comes with a 6.7-litre six-cylinder engine featuring electronic power management and a transmission that puts eight powershift speeds, plus four electric-shift ranges, at the driver's command.


Paul Spence of Stamford Tractors
– delighted with the ploughing match
class win.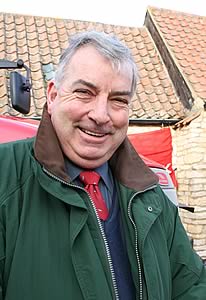 The 'E' version of the 32x32 XtraSpeed transmission fitted to Edward's McCormick is controlled using a fixed joystick on the right-hand console. It can shift through all the ranges and all eight powershift speeds at the press of a button and there is auto shifting in the top range for use on the road.



"I noticed that the powershift was very smooth under load in the field and on the road, better than on other tractors I've driven, which can be a bit sharp," says Edward. "Overall, I'd say it's a pleasant tractor to drive with very good visibility and a comfortable cab."

Paul Spence of Stamford Tractors is delighted with Edward's win in the face of stiff competition from several other local dealers.

"He's a good ploughman – the furrows are still standing proud to this day," he says. "And it's a credit to the McCormick that Edward found the tractor so easy to get on with."




Mannheim Factory Releases 1,500,000th John Deere Tractor


John Deere Launches New 5R Series Tractors


MF 8690 Wins Tractor of the Year at EIMA 2008