04/02/08

The coming year will see a further decline in prime cattle supplies accompanied by a recovery in exports and a reduction in imports, predicts the latest annual outlook from the English Beef & Lamb Executive (EBLEX).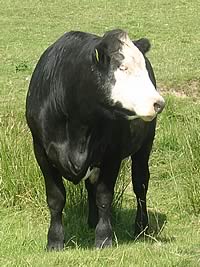 Although cow beef supplies are expected to increase again as a greater proportion of older animals become eligible to enter the food chain, this is unlikely to undermine fundamentals which suggest a strengthening market for home-produced beef.

Last year saw prime cattle supplies down 2.3% at 2.17 million head in line with the continued decline in the national dairy and suckler herds. Interestingly, however, an increase of around 12kg in average carcase weights led prime beef production to be some 1.4% higher than 2006. This was due to heavier beasts overall together with a greater proportion of steers in the slaughter mix.

The most recent June agriculture survey recorded further annual declines of 1.8% and 1.3% respectively in the English dairy and suckler herds. While substantially improved milk prices from the second half of last year may reduce the scale of the dairy herd decline, a significant annual reduction in the overall cattle breeding herd is still forecast for 2008.

At the same time, the very much higher cost of feed from last autumn is considered likely to result in a reduction in slaughter weights, although proportionately more steers in the mix will keep these noticeably higher than 2006.

Until trade restrictions linked to FMD beef exports were developing well last year. Without further disruptions, they are expected to grow from an estimated 76,000 tonnes in 2007 to around 85,000 in the current year. This growth will be supported by a favourable sterling/euro exchange rate, the continued EU deficit of manufacturing beef and the greater availability of UK cow beef, with the Netherlands and Ireland continuing to be the main trade destinations.

On the import side, 2008 looks like being a particularly interesting year. Confining Brazilian exports to animals from farms approved to EU standards will almost certainly hit volumes – in the initial months of the year, at least. Especially so as there are no significant alternative overseas sources of imported beef currently available. However, the scale of this reduction could well fall over the course of the year as more Brazilian farms are added to the list of those approved by the EU Commission.


UK Beef Market Figures (tonnes)
| | | | | |
| --- | --- | --- | --- | --- |
| | 2005 | 2006 | 2007 (est) | 2008 (forecast) |
| Production | 762,000 | 847,000* | 882,000 | 870,000 |
| Imports | 299,000 | 295,000 | 296,000 | 290,000 |
| Exports | 11,000 | 46,000 | 76,000 | 85,000 |
| Consumption | 1,057,000 | 1,094,000 | 1,102,000 | 1,075,000 |
* OTM beef re-entered the food chain in November 2005

Lower Supplies Likely for Sheepmeat in 2008


Limousin Bull Buyers' Survey Gives a High Approval Rate


Are You a Foodie or a Fuellie? - The Future for Premiumisation