05/02/07

Following a confirmed outbreak of H5N1 avian flu virus on a turkey farm near Lowestoft in Suffolk, various restrictions have been put in place.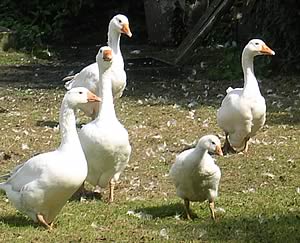 These include a 3 km protection zone and a 10 km surveillance zone where movements are restricted and birds must be housed or otherwise kept separate from wild birds. In addition a much larger buffer zone is in place some 2090 square km around the infected premises. In this larger zone birds must be housed and bird movements require a general licence. A ban of bird gatherings has also been declared throughout England, Wales and Scotland.

CLA President, David Fursdon comments, "the CLA is the only organisation representing the entire rural economy, poultry keepers and others, we have been in close contact with Defra regarding the imposition of restrictive zones and have been working closely with Defra on contingency planning in order to prevent a disproportionate response.

"It is worth remembering this is a disease of birds and there is no reason to fear human health implications from eating poultry meat and eggs.

"The experience of Foot and Mouth Disease has shown us the devastation and disruption that animal diseases can bring to the rural economy but avian influenza is a very different virus and is not spread in the same way. The countryside is not closed and we would encourage the general public to support the rural economy by carrying on as normal.

CLA will be advising all of our affected members. Please contact our national or regional office if you require advice."

FAO confident UK authorities can handle bird flu outbreak


Objections to new cattle TB controls are counterproductive


Farmers Challenge Government Minister About Bovine TB