Triple Top for Scottish Holstein Bulls
13/02/07
3 bulls born in Scotland feature strongly for Cogent in the February Proof Run.
WEIRSTON DICTATOR ADRIANA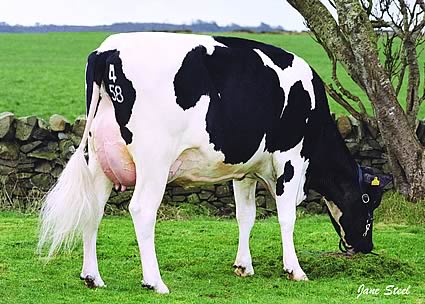 Overside Dictator: +2.23 Type Merit, +283kg Milk +0.13% Fat +0.02% Protein
Dictator has exactly what a UK dairy farmer is looking for – power and strength, superb udders, good legs & feet and high component milk. Bred by Hugh Neilson in Lanarkshire from the great Dellia family, his first 55 daughters classified are an incredible 82% GP and better, with 6 already scored VG as heifers.
PEOVEREYE DYNAMO PASTIME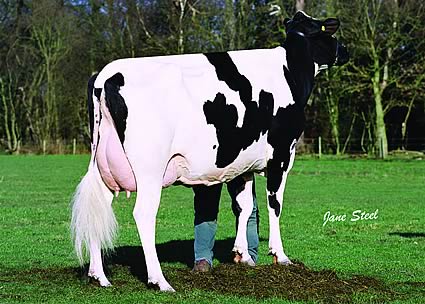 Netherside Dynamo: +1.9 Type Merit, +522kg Milk +0.10% Fat +0.06% Protein
Also bred in Lanarkshire by Tom Yuill, Dynamo is from the renowned Ricecrest Kaye family. Dynamo is one of the leading production bulls in the breed with outstanding milk, fat and protein. His type proof makes a rise this time to +1.9 with a particularly good improvement for legs and feet (+1.7) and locomotion (+1.7). Dynamo daughters are calving in for the second time now and really turning heads.
WORTHINGTON FRON BLOSSON 90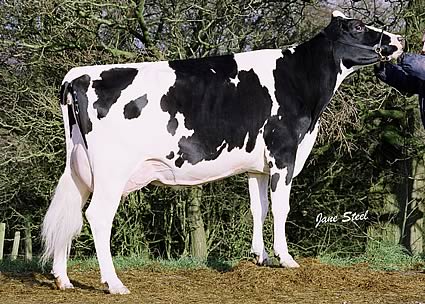 Stair JB Fron: +1.4 Type Merit, +705kg Milk -0.15% Fat -0.01% Protein
Fron is a new Jocko son bred by Hugh Kennedy and family in Ayrshire. Fron offers a very balanced type profile scoring +1.4 for Type Merit, +1.3 Legs and Feet and +1.6 Udders, along with good scores for all management traits. Alongside his PLI of £51, he will be an easy choice for dairy farmers all across the UK.

Semex Sires Show 'Spirte' in February UK Holstein Proofs


UK Storm Hits Europe


Semex Dairy Conference to Tackle the 'Real Estate' of Dairy Farming