12/02/07

The first Better Selection events held under the EBLEX Beef Better Returns Programme (Beef BRP) were fully booked before they were even publicised. In January 36 beef producers attended three events at abattoirs in Launceston, Cornwall and Calow, Chesterfield. These three events are the first of hundreds to be held in 2007 and 2008 throughout England.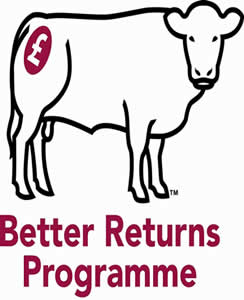 "After just three months of Beef BRP nearly 4,000 English producers are signed up to the programme," said Netta de la Cour, Project Manager, Beef BRP.

"The Better Selection events are just the start – they are an excellent introduction to the skills involved in making sure your cattle meet the specifications of your chosen market.

"Beef BRP is all about transferring skills and knowledge like this to English beef farmers and producers to make a real difference to their bottom line and make a big impact on the industry. If one in ten producers move from average to top third performance, this could provide a potential return to the industry of around £25m."

Better Selection training days start in the lairage where MLC trainers demonstrate to farmers how to handle live cattle to assess fat level and conformation. Later the group follows the cattle through the abattoir to check the final conformation and fat class of the carcases.

Attendees also learn about the various markets for beef (supermarkets, butchers, and the rapidly expanding export market) and how they can select the right cattle for their target market.

John Hart, a beef producer from Devon, attended one of the Better Selection training days in January.

"The EBLEX Beef BRP selection training has helped me to update my cattle grading skills," says Mr Hart. "The trainers demonstrated their methods of handling cattle in a way that was very professional and easy to follow. Everyone could learn something from the session."

EBLEX Beef BRP is free for all English beef and dairy farmers. There are no obligations attached to signing up. To can find out about the latest events call the Beef BRP events team on 01953 601655 or email brpevents@eblex.org.uk or see www.eblex.org.uk

To sign up to Beef BRP, call 0870 241 8829.


Current list of Beef BRP Selection Training events
| | |
| --- | --- |
| Date | Area |
| Thu 15 Feb | Launceston |
| Thu 15 Feb | Calow, Chesterfield |
| Thu 1 March | Calow, Chesterfield |
| Thu 1 March | Guildford |
| Thu 8 March | Guildford |
| Thu 8 March | Launceston |
| Thu 29 March | Launceston |
| Tue 10 April | Calow, Chesterfield |
| Thu 12 April | Preston |
| Tue 24 April | Calow, Chesterfield |
| Thu 26 April | Preston |

Beefy's Rump Has The Answer!


Sexed Limousin Semen - A World First!


Limousin Cattle Society Sales Exceed £4.5 Million In 2006