30/01/07

Daniel Kawczynski, Chair of the All Party Parliamentary Group on Dairy Farming and MP for Shrewsbury and Atcham, has reacted angrily to media reports that the Rural Payments Agency (RPA) had 'massaged figures' on Single Farm Payments to farmers in the UK.

Daniel Kawczynski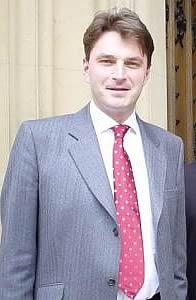 The media report by a regional newspaper claims that on investigating the RPA there is a discrepancy in the number of farmers still owed payments by the Government. The RPA state that 1,700 farmers out of 116,000 are still awaiting final payments from the Single Farm Payment scheme for 2005. However the investigation showed that the real figure is closer to 21,000 farmers who have received either too little, incorrect or no payments for 2005.
Mr Kawczynski said, "for the RPA to differentiate between those who have not received final payments, and those who have received incorrect payments, is an attempt to massage figures: either way the amount paid is incorrect."
"DEFRA fails our farmers time and time again. This Labour Government does not care about the countryside and the people in it, but just sees it as mechanism for environmental protection. Farming is an industry and should be treated as such. The RPA has failed to deliver to farmers the payments they are regulated to provide.
"It is typical of an over-bureaucratic EU policy and yet another example of the failures of the EU's Common Agriculture Policy. This Government should do more - sorting out the Single Farm Payments for 2006 and 2007 must be a priority."
Mr Kawczynski will continue to scrutinise the RPA over the coming months as payments for 2006 begin. "Let's hope that lessons have been learn, so the misery, frustration and hardship we saw last year will be avoided," he concluded.

Farmers Challenge Government Minister About Bovine TB


Government offer on joint disease control worth considering


Guard Against Lice and Tick Threat at Lambing Time