07/12/06

A new flail mower ideal for pasture topping and field margin maintenance has been introduced to the UK market by Kuhn Farm Machinery.

Kuhn's BKE 250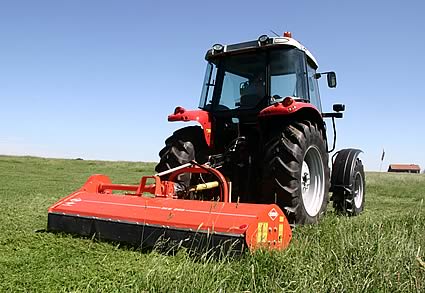 Available initially as a 2.5 metre rear mounted machine, the robust BKE 250 has a fixed headstock but can be operated in central or offset positions. The BKE is fitted with articulated hammer knives that are well suited to grass cutting and has an integral roller as standard.

Kuhn's BKE 250 has a starting price of £2941.

Kuhn Upgrades Multi-Purpose Shredder Range


Kuhn Makes Innovative Entry To Manure Spreader Market


Kuhn Big Bag Fertiliser Lifter Extended for 600kg Bags


Hydraulic Drive Straw Blower Extends Kuhn's Primor Range


High Volume Diet Feeders Extend Kuhn's Euromix Range


Kuhn Spreader Hits the Fertiliser Target


Kuhn Ploughs Now Available With Wide Tyre Bodies