| | |
| --- | --- |
| 2015-09-03 | |
Crop Market Update from Gleadell
The UK market is now starting to trade 'harvest pressure' as increased supplies hit the market. Domestic demand remain very lacklustre, leaving spot prices trading at a substantial discount for guaranteed movement.
Feed Wheat
When you look at the current market dynamic, the pure market fundamental of over-supply against limited demand remains the major factor. US wheat, which still remains over-priced on global export markets, continues to struggle to attract buying interest, with current export inspections for the first quarter (June-August) running 23% lower year-on-year. Concerns are still valid in Australia, where the El Nino weather phenomenon is still seen threatening the wheat crop, the Argentine wheat area is much reduced due to adverse weather and political meddling (export licences), and in Russia, the uncertainty over the tax system, is seen restricting offers of export wheat in the deferred positions.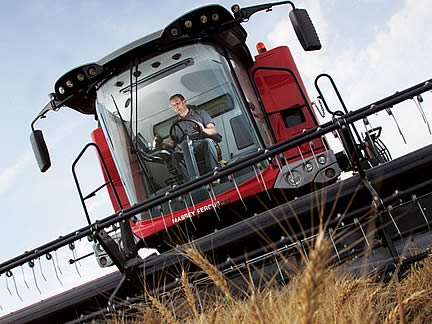 EU wheat markets have been, and will continue to be pressured by rising production and slow export demand, as a result of very aggressive pricing from the Black sea and Baltic regions, again mainly due to increased production and increased stocks from the previous season. French wheat is losing out to Egypt and North Africa, as other origins undercut values. French MATIF silos are still closed for intake due to the lack of export demand.
The UK market is now starting to trade 'harvest pressure' as increased supplies hit the market. Domestic demand remain very lacklustre, leaving spot prices trading at a substantial discount for guaranteed movement. With parts of the country only just restarting harvest, the pressure on prices could continue for several weeks. The UK remains uncompetitive on export as FOB prices fall in line with cheaper origins, or potential buyers reduce buying ideas as global markets weaken. The quality of what remains in the field is a concern and could potentially add to the feed grain surplus .
It still remains tough to see any substantial upside to wheat, and although fund shorts may again provide the odd blip higher, markets remains bearish with wheat moving lower looking for demand.
Malting Barley
Another good year so far for EU malting barley yields and quality is continuing to weigh on domestic and export prices which have weakened further over the past week with very few buyers to offer support.
Markets will become available for later in the season but at the moment demand from maltsters is limited as they are well covered until the New Year and they believe that there is no shortage in supply, coupled with a fall in beer and distilling demand.
The recent wet weather is raising concerns over germination and split grains for the remaining spring barley out in the field. However prices have not reacted at this stage due to the expectation that we have more than enough good quality already safely in the barn.
Harvest in Scotland has started but is still behind with only approximately 10% of the spring crop cut. So far the talk is of big yields and excellent quality.
Feed Barley
Feed barley values have tracked wider grain markets lower over the past week.
Uncertainty continues over import restrictions for feed products into China, adding to lower global barley prices.
The trade is still suffering from it's recent 'stalemate' situation between buyers and sellers.
Milling Wheat
UK milling premiums have found some support over the past fortnight based on the variable weather conditions and their potential detrimental impact on milling quality.
Whilst the weather has seen an element of risk premium built in, recent sample results of the most rain affected milling wheats have only shown some quality issues rather than showing widespread problems.
2015/16 premiums are only circa £5/tonne above their season lows and at current levels appear to have found an area of stability.
The recent weaker £ has again widened the differential between UK values and German imported values, though overall UK flour demand remains depressed.
This week's Algeria tender (11% pro) traded at a level somewhere in the region of £10-12 below UK domestic low grade prices.
Rapeseed
Oilseeds markets have pulled back slightly on the week with a weak crude oil price, concerns over the Chinese economy and a weak commodity and financial picture having a negative effect on market tone.
In the UK we do still see some farmer selling in the nearby positions but physical activity is generally limited here and in mainland Europe. Crush margins are poor and in the UK we see crushers only interested in spot positions.
In summary at present the rapeseed market tone is coming from external global factors such as crude oil and the general commodity sell off.

Oats
The spine of England from the South to the Midlands continues to be singled out for especially wet harvest conditions.
The quality of spring oats on late cut samples has now been impacted in the above area.
Winter oats harvest continues to be of good quality and yield as the combines move into Scotland
Producers remain price resistant as with other commodities as they wait for a better day.
Pulses
The bean market remains linked to LIFFE wheat futures. The premium over wheat has held over the last week however bean values have declined in line with wheat futures. We estimate that no more than 10% of the bean crop has been cut to date. The quality of the samples we have seen this week has improved with approximately 50% being of human consumption quality.
Domestic homes for large blue peas remain very difficult to find. We are yet to see any samples of peas that have been cut since the Bank holiday but we expect the quality to decline due to the recent heavy rains. We currently have a Gregor buyback available, please contact your Farm Trader if interested.
Seed Market Report
The unsettled weather has continued over the past week with some growers still waiting to confirm their final cropping plans. Gleadell remain in a strong position to be able to offer quick delivery across a number of oilseed rape varieties.
Incentive is a consistently performing hybrid that will be recognised by growers due to its proven performance on farm. Also coming through the trails this year is Windozz, a high gross output variety with good early vigour that is early to harvest, and Wembley that has good stem stiff stiffness and resistance to lodging as well as a strong disease portfolio. For conventional growers Campus has extremely vigorous autumn growth and consistent yield results in trials.
Hybrid barleys are continuing to be a popular choice by growers due to their vigorous early root growth and extremely high yields. It has been reported that it could reduce blackgrass return by 91% due to its competitive growth and canopy for blackgrass suppression. Bazooka is the highest yielding hybrid candidate variety and is also part of Syngenta's "Cashback Yield Guarantee."
There has also been an increase in demand for winter wheat seed this week, we have already seen Crusoe sell out subject to crop outturn. There are still a number of seed crops in the field which may now be suffering in quality as a result of the recent weather conditions. Gleadell are able to offer a number of varieties that were cut pre-rain and readily available to growers looking at covering their requirements.
Fertiliser
Urea
The urea market continues relatively inactive but stable globally, which is surprising considering the weakness across other commodity markets.
This market lacks any clear direction, but we still have supply issues being reported in North Africa and so the new factories coming online are having little impact at present.
In the UK product is on offer for the Oct-Jan period but from what origin is unclear and so buyers are hesitant wanting to know what product they are actually buying?
Ammonium Nitrate
In Europe YARA has today announced a €5/t increase on AN prices and €4/t increase on CAN.
GrowHow are yet to move prices higher, however in light of the price increase seen in Europe it is likely that new levels will be announced at some stage in the future.
Sellers of imported AN have kept terms the same as sales have stalled as stocks are now building in the UK.
PK
Both phosphate and potash markets remain firm globally and blenders have increased prices of both straights and PKs.
Interest has increased in the UK this week as buyers are beginning to consider autumn requirements.
Gleadell can offer a take-now-pay-spring-2016 option on all PK and NPK fertilisers.
Fibrophos and P-Grow – save up to £20/ha on your PK fertiliser
Fibrophos and P-Grow are compound PK fertilisers, containing a range of secondary and trace elements required by the crop.
Independent trials have shown that Fibrophos is as effective at maintaining soil P&K as TSP and MOP.
Spread onto stubbles now is the ideal time to book your autumn requirements.
Gleadell is offering the chance to win a full load of Fibrophos or P-Grow worth over £3000! To find out more speak to your Gleadell Farm Trader or Fertiliser Department on 01427 421 237.