| | |
| --- | --- |
| 2015-08-27 | |
Crop Market Update from Gleadell
All global markets have felt the backdraft from Chinese economic concerns, with traders more nervous over China's spending power and import requirements, especially commodities.
Feed Wheat
Although some support for US values has resulted from a weaker US$, wheat exports are still running 24% lower year on year, against a projected 7% increase. With the US spring wheat harvest well ahead of normal, soy and corn crop ratings stable, and weather deemed favourable, the fundamental outlook slant is still bearish as US wheat remains uncompetitive on global markets. Weather in Australia currently defies the El Nino phenomenon with more showers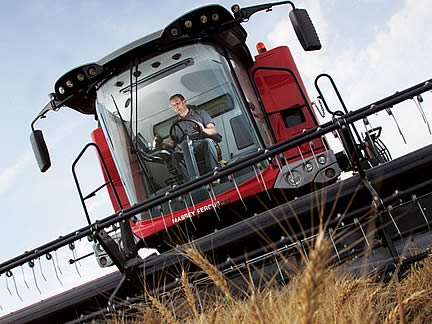 EU markets, which were already reeling from limited demand, increasing crop forecasts and aggressive competitor selling, weakened further on the Chinese crisis. The French wheat crop is now projected at a record 40mln t plus, and with now all three MATIF intake silos 'closed for intake' the sheer volume of supply is weighing heavy. Spot markets across much of mainland Europe are offered at well below replacement, in an attempt to 'buy some interest'. Russian, now seen producing over 102mln t this season is due to review its export tax position on the 10th September, with the outcome key for EU export prospects. On the other hand European maize output is revised lower meaning that more feed wheat demand may surface at some stage.
The UK market (futures) has remained unchanged on the week, despite all the financial global turmoil. With the UK weather now making further harvesting a 'snap and grab' exercise, concerns will rise in reference to quality due to the volume still open to the elements. The likelihood of increased supplies of feed,and the potential need for greater imports of quality wheats, could provide the UK with an even greater export surplus. Prices are under pressure from cheaper alternatives and selling from other exporting regions, all amidst a general lack of demand, and may have to move lower to compete.
In summary, as we have mentioned before, when China gets wobbly so do all markets! There is still little change to the overall bearish fundamentals, and unless we see a major problem in Australia, or US corn / soy crops, there is nothing to suggest any sustained rally in wheat. US wheat is uncompetitive, the Russian wheat crop is growing and reports that the government would like to see exports to Egypt increase would not project a bullish stance on their export tax, unless they specify Egypt as an exception. In all, the same scenario persists, too much wheat chasing too little demand!
Malting Barley
Domestic buying interest has reduced significantly as higher yields and good quality are continually reported from the UK spring barley harvest.
The situation is similar across the continent and with no buyers, export values continue to weaken, pressurised further by the stronger GBP.
Markets for spot movement are virtually non-existent; maltsters have very little space and trade shorts absent.
Markets are available for later in the season, please speak to your Gleadell Farm Trader for more information.
Despite delays, early reports from the barley harvest in Scotland are generally good however there is still a long way to go.
Harvest in Denmark is progressing well, rainfall is absent from the forecasts and the first reports suggest yields and quality are better than expected.
Feed Barley
Feed barley values are largely unchanged on the week.
UK barley is still uncompetitive for 'big port' export business in the deferred positions.
Consumers continue to enquire for barley October onwards, with only limited tonnages trading.
The current pricing structure reflects the inability of many growers to store feed barley, provides a good opportunity for those with storage availability.
Malting Barley
Better than expected yields and good quality continue to restrict the levels of buying interest, both in the UK and across the Continent.
Domestic and export prices have weakened on the fundamentals of a big supply and very few buyers.
The spring barley harvest in Denmark is approximately 70% complete and reports show better than expected yields and quality.
Scotland is 10% through the spring barley harvest with good results so far but there is still a long way to go and more rain in the forecast.
The recent heavy rainfall has caused concerns over the quality of uncut spring barley.
Spot movement for open market malting barley is very hard to find but more markets are available for later on in the season.
Rapeseed
Harvest in the UK has all but ground to a halt and whilst the majority of the English crop is in the barn there are still a few areas where crops remain in the field. Yields to date been generally pleasing the anecdotal evidence we have received to-date suggests an average of 1.8mt/acre giving the UK a similar 400,000t surplus as per last year to export.
The market has been a roller-coaster ride in the last week, with the MATIF rapeseed futures crashing €20 at one point on Monday only to recover all of its losses by Tuesday night. This incredible volatility has been largely attributed issues coming out of China with global stock markets, commodities and the US$ all falling sharply. Given the current influence of the macro-environment it is very difficult to predict the next price move.
With China being the world's largest buyer of soybeans there are now some big questions around that country's on-going level of demand for US soybeans and what impact this may have on global oilseeds prices. With all eyes now on the next USDA report in September the only thing that is certain is that market volatility isn't going away any time soon.

Oats
The UK has been singled out by the jet stream in recent weeks which has added to the lateness of harvest.
Winter oat quality has however held certainly as far north as Yorkshire and results from The Borders, which are imminent could continue this trend.
Spring oats are not as consistent in quality terms in England as the erratic weather pattern plays its part. Canyon leads the way in overall quality.
Prices have eased slightly for prompt movement but the barn doors are closing and these parcels will take some twisting out.
We await quality news from Scotland, Sweden and Finland to complete the picture.
Pulses
The pea samples we have seen of marrowfats and large blues continue to be good quality. Whilst we have seen some demand for large blues on the export market, there is limited demand domestically. With plenty of supply, prices continue to come under pressure.
The value of beans remains linked to LIFFE wheat futures. Initial samples seen indicate 80% fail to meet human consumption quality. This is mainly due to high levels of insect damage, broken and split beans. This is not surprising as early cut material is traditionally the worst we see. We would expect later cut material to improve, subject to the weather. Feed homes are now becoming limited.
Seed Market Report
Oilseed rape enquiries have remained high this week with growers looking for top-up deliveries as land becomes clear during breaks in the weather.
Consequently, this unsettled forecast has starting to lead to an increased premium on some wheat varieties due to the potential quality risk.
Campus, the high gross output conventional known as "the seed with speed" continues to get backing from growers. With its extremely vigorous autumn growth, strong disease portfolio and consistent yield results in trials it is an exceptional all-round variety.
For a reliable variety Incentive is the obvious choice. It has been consistent throughout the National and Recommended List trial sites in all years of testing. Gross output, oil content, standing power, disease resistance and the ability to withstand pest attack all contribute towards these results.
Windozz is a new hybrid variety that is topping the trials this year. This new RAGT hybrid variety has the perfect combination of good early vigour, earliness to harvest, high gross output but with low biomass.
Wembley, is a new hybrid candidate for the East/West region that has shown the highest gross output of candidates in two years of RL trials, as well as treated seed yield and outstanding vigour. Its stem stiffness has aided in its resistance to lodging and its disease portfolio is strong with good resistance to light leaf spot and stem canker. Wembley has good autumn and spring vigour, helping towards an early flowering time.
Fertiliser
Granula Urea
All ammonia and urea plants in Egypt are still down due to a lack of gas. The government is promising some supply soon, but this can never be guaranteed.
Prices in all producing areas have remained unchanged this week and there is limited interest in all the main consuming regions.
Trade figures suggest there is no world shortage of urea and, with production capacity forecast to increase, we may enter a period of surplus in Q4.
Weak agricultural commodity prices suggest that until we see any surge in demand, not likely until November, prices will continue to trade sideways at best.
Ammonium Nitrate
GrowHow prices have remained at July levels and a similar picture to autumn 2014 is developing with current demand for AN being zero.
Imports have been delayed , with July and August vessels being rolled into September so prices will remain flat.
Demand in Europe is also quiet and stocks are building, with manufacturers now starting to ask what will generate some interest?
P&K
Global phosphate markets remain firm. Importers and blenders have increased prices in the UK this week by £10/t to reflect the cost of replacement.
Grain yields are above average in many areas so an upturn in demand is forecast as land will be in need of both P and K applications this autumn.
Gleadell can offer a take-now-pay-spring-2016 option on all PK and NPK fertilisers.
Fibrophos and P-Grow – save up to £20/ha on your PK fertiliser
Fibrophos and P-Grow are compound PK fertilisers, containing a range of secondary and trace elements required by the crop.
Available in a range of grades to suit all situations and soil types.
Spread onto stubbles – now is the ideal time to book your autumn requirements.
Gleadell is offering the chance to win a full load of Fibrophos or P-Grow worth over £3000, for information call 01427 421 237.