| | |
| --- | --- |
| 2015-08-21 | |
Crop Market Update from Gleadell
UK feed barley values continue to move weaker as the barley market addresses its own problems in what was a negative week for wider commodities.
Feed Wheat
Markets continue to move lower in an attempt to find demand, although the reaction of any potential buyers, at present, is just to lower their price! Concern over China's growth prospects means oil, metals and commodity markets remain nervous about the general outlook. Aggressive offers of wheat onto export markets from the Black Sea, the Baltic states and the EU are keeping export prices well below replacement and futures values in a vain attempt to get sales on the books. The overall picture, especially for wheat, remains the same – too much supply is chasing too little demand.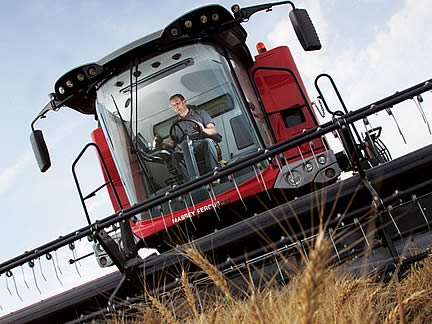 EU markets have followed the general global weakness as a thin export line-up and increased supplies continue to drive cash prices lower. With the French crop now pegged at 40mln t or more, and latest estimates from Russia indicating improving crop production, there is certainly no shortage of grain. The Russian government is due to meet to discuss and finalise the export tax position, which hopefully is more transparent and easier to trade, especially with the ruble hitting new lows.
The UK market continues to weaken as harvest progresses and yields are reported as better than anticipated. With 40-50% of the wheat crop cut (mainly in the south and east) good yields should ensure a UK final wheat yield approaching last season's record, producing a crop of circa 15.5–16 mln t, despite the wheat area being trimmed in the recently released DEFRA June survey. While early-cut test samples produced decent quality, more recently harvested samples indicated a slight decline in quality, with lower Hagbergs the biggest potential problem. As the weather turned, harvest activity in the north and west has been delayed, prompting some short covering.
How quickly harvest can resume will determine whether or not the UK ends up with a south-east/north-west divide on final yields and quality. Export prospects still remain bleak, with very aggressive offers of Black Sea, Baltic and EU wheat undercutting UK supplies into export markets. With sterling providing little assistance, and growers in general still absent from the market, the realisation of a heavily oversupplied market probably means we are still yet to witness the bottom of that market.
Malting Barley
Domestic buying interest has reduced significantly as higher yields and good quality are continually reported from the UK spring barley harvest.
The situation is similar across the continent and with no buyers, export values continue to weaken, pressurised further by the stronger GBP.
Markets for spot movement are virtually non-existent; maltsters have very little space and trade shorts absent.
Markets are available for later in the season, please speak to your Gleadell Farm Trader for more information.
Despite delays, early reports from the barley harvest in Scotland are generally good however there is still a long way to go.
Harvest in Denmark is progressing well, rainfall is absent from the forecasts and the first reports suggest yields and quality are better than expected.
Feed Barley
UK feed barley values continue to move weaker as the barley market addresses its own problems in what was a negative week for wider commodities.
Stronger currency only added to woes for feed barley exports as UK barley remains uncompetitive on the export market (other than into southern Europe).
A Tunisia tender last week put pressure on European barley values as November traded at a UK FOB equivalent of under £108 equating to an ex farm price under £100.
Reports that Chinese authorities will monitor feed imports covering barley, DDGs and sorghum as of September 1st only added to the negative sentiment created by last week's Tunisia tender.
Winter barley harvest in England is all but finished as spring barley progress in Southern and Eastern regions is thought to be 75% and 95% complete respectively.
With good quality and big yields, barley movement has been the primary consideration for the majority of harvest sellers.
Movement availability has been good across most regions so far and those with additional tonnage to place would be advised to market this sooner rather than later to book movement.
Rapeseed
Soybeans continue to come under pressure this week making contract lows as we have seen funds exiting positions and meal and oil also weaker. The global commodity space is weaker across the board with concerns around China's economy weighing on market sentiment and raising questions over demand.
MATIF rapeseed has moved aggressively lower in line with other oilseeds. In the UK we see merchants tidying up harvest logistics but little seed now coming forward from farm. At present the trend is clearly down but it's worth noting MATIF rapeseed has already moved €45 lower. The question is where will we find some support/buyers?

Pulses
We continue to hear reports of pea crops yielding well with large blues and marrowfats giving on average 4t and 3.5t/ha respectively. Most samples we have seen have been of good quality with only a few having a high bleach content. However, there are lots of pea crops still in the field and we could start to see samples with a higher bleached content because of the rain we have had in the past week.
The value of beans remains linked to LIFFE wheat futures and has subsequently fallen this week. We continue to see a lot of interest from feed compounders at these levels but limited interest from the buyers of human consumption quality. Buyers of human consumption beans continue to have difficulty obtaining access to hard currency.
Seed Market Report
Now that growers have entered into the main drilling window for oilseed rape it is important that there is enough seed on farm to cover requirements. Gleadell is in a strong position to offer quick delivery of several varieties.
New hybrid candidate Wembley has continued to perform consistently well in trials. Wembley has one of the highest autumn vigour scores and sits joint top of the 2012/15 yield mean table with 109 in the AHDB's Winter Oilseed Rape Recommended Lists trial results for the East/West region. Wembley has good stem stiffness and resistance to lodging as well as good resistance to light leaf spot and stem canker.
New hybrid variety Windozz, from breeder RAGT, has been topping hybrid trials for 2015 with consistently stable yields. It's an early flowering, early harvest variety with low biomass and high gross output.
Incentive continues to be extremely popular with growers. Incentive offers a robust package of seed yield, oil content, standing power and disease resistance but perhaps most importantly it has gained the confidence of growers.
KWS's conventional variety Campus offers an all-round package. Its exceptional rapid autumn development gets the variety going, better than a lot of hybrids. Campus suits all regions and with a 6 for light leaf spot and 5 for stem canker it has good disease scores. Campus has also performed well in trials with known Verticillium wilt present.
Fertiliser
Urea
Tenders in India and Pakistan have supported demand and prices have stabilised for spot tonnes.
Supply issues in Egypt continue and there is currently very little or no tonnage being offered from this region.
The new facility in Algeria has started production but are releasing trial tonnages only. More tonnes are expected to become available as we enter Q4.
UK importers have moved prices upwards to reflect the current situation, although downward pressure on prices is still expected as we enter the autumn period.
Ammonium Nitrate
The market remains quiet as farms continue to focus on harvest.
Prices for both GrowHow and imported product remain unchanged with a £10/t premium being paid for UK product.
30% of the UK market is now covered and an increase in prices is forecast as growers return to the market both here and in Europe.
NPK
Global supply issues continue. Phosphate markets remain firm and blenders have moved both TSP and DAP values upwards to reflect replacement values.
Potash prices in comparison have remained relatively unchanged and are still at sub-replacement levels.
Most blenders are operating below cost as they fight for business. This cannot continue; an increase in demand will move prices higher.
Fibrophos and P-Grow – save up to £20/ha on your PK fertiliser
Fibrophos and P-Grow are compound PK fertilisers, containing a range of secondary and trace elements required by the crop.
Independent trials have shown that Fibrophos is as effective at maintaining soil P&K as TSP and MOP.
Spread onto stubbles now is the ideal time to book your autumn requirements.
Gleadell is offering the chance to win a full load of Fibrophos or P-Grow worth over £3000! To find out more speak to your Gleadell Farm Trader or Fertiliser Department on 01427 421 237.