| | |
| --- | --- |
| 2015-08-06 | |
Crop Market Update from Gleadell
The stronger £ is pressurising prices as the UK struggles to remain competitive against other exporters.
Feed Wheat
Another weaker week as all exchanges retested seasonal lows. US export inspections remain well below the pace, and with aggressive sellers from other competing origins apparently looking to 'off-load' wheat in the harvest positions many are looking for a cut in the US export projection in next week's report. A firmer US$ on talk on a FED rise in interest rates supported the market, although fundamental weakness still prevails with US wheat values (SRW) back to a $20 premium to French and Russian supplies.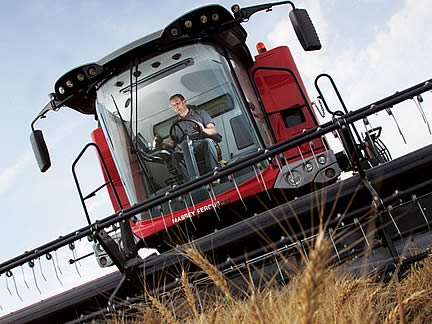 EU futures have followed, although in the harvest position cash wheat remains heavily discounted in an attempt to find some buying interest. Despite being offered at a discount to Egypt, French wheat was still some $10 too expensive. With analysts now looking at the potential of a record French crop (in excess of 39mln t) and with export vessel line up thin, the news that Senalia ( the main futures tenderable silo ) had again stopped delivery added increased harvest pressure. News from within Russia that the Deputy PM was calling for proposals on grain export duties had little effect as further details were not available. The export duty is an attempt to discourage exports in the event of a currency slide, but to date this has not slowed exports . Exactly what clarifications to the duty are being proposed, and how these impacts upon Russia export availability, the trade awaits with interest.
The UK market still operates within a 'spot position' as merchants / end-users sort out requirements over the tricky early harvest position. Along with a lack of supplies in certain parts of the country, lorries are also now a precious commodity, leaving a two-tiered market. Prices in the South / East are under pressure as supplies come forward against limited demand, and prices in the North / West reflect a need to secure supplies. It remains very hard to generate any sensible export interest for UK wheat and prices could turn more negative if growers bring fresh supplies to the market.
All eyes will be on the USDA report next week and what they do re yield projection on corn, and if they start to address the current uncompetitive status of US wheat. The weak Ruble and what this means for the Russian export duty won't be known for several weeks, but at present, the market seems to be getting extremely top-heavy with harvest wheat. Aggressive sellers, who have to move wheat at harvest, are looking to 'off-load' and this is setting the current market sentiment – where we go when it all calms down is open to debate, but we still see little bullish argument for wheat on its own merit at present.
Malting Barley
Malting premiums across the EU have come under pressure again this week following continued better than expected results from the northern EU harvest.
Buying interest in the UK is limited as maltsters commence intake of malting barley contracted pre-harvest and have limited space available to buy extra tonnage.
Open market sellers are struggling to find a market other than feed.
The UK winter barley harvest is close to complete and yields are reported 10 to 15% above those of last year's.
Harvest of spring barley has started in the UK and so far we are seeing good specific weight, low nitrogens and above average yields - however there is still a long way to go.
Gleadell have buyback contracts available for crop 16, please contact us for more information.
Feed Barley
Feed barley values continue to drift lower as harvest pressure prioritises speed of movement over price.The stronger £ is pressurising prices as the UK struggles to remain competitive against other exporters, this is for both feed and quality barley.
Dry weather across most regions has aided winter progress in the last week with yields above average in most areas.
Harvest progress continues on the continent due to recent favorable weather.
There has been little change to the domestic picture, as prices move lower domestic consumers continue to hold their bearish view to the market.
However consumers are making enquiries for October onwards, this was the period last season within which UK barley calculated on larger vessels to N. Africa.
However UK barley is still not competitive for 'big port' export business in the deferred positions…at the moment.
Rapeseed
MATIF futures stabilized in the early part of the week before moving higher, up around 10 euros from last week's lows. The European harvest is progressing but we see limited volume coming forward from farmers.
Soybean futures have also bounced with some profit taking ahead of next week's USDA and a risk off approach in the key August growing month.
Euro GBP continues to be very volatile and the pound has again strengthened on the euro weakening UK prices.
In the UK harvest has progressed north with early reports of good yields.
Oats
Winter oats have been cut from the south coast to Cheshire with the majority of samples holding in the 52/54 bushel weight range.
This is seen as a good start and with early yields holding above average the millers will be encouraged.
There are very few offers of spot oats which implies perhaps lower plantings or price resistant growers.

Milling Wheat
The UK milling wheat market has seen declining premiums over the past week; over the past ten days premiums have lost some 25% of their value and have now dropped below £20 over feed wheat.
The market fundamentals causing the drop in premiums remain the same as in previous weeks, with continued poor demand from UK millers and no apparent lack of supply as ample old crop stocks fill in significant amounts of the early season requirements. Conditions across the Continent have remained favourable over the past fortnight with very few quality concerns across France and Germany, as well as the Baltics.
Imported German milling wheat is now a large price premium over UK Gp 1 wheat – which should provide some stability for UK premiums.
Pulses
The French bean harvest continues to progress well and we expect it to be all but complete by the middle of next week.
We have heard reports that farmers are going to start harvesting beans in the UK at the end of this week.
Feed beans premium continue to come under pressure with only some feed compounders expressing interest in using feed beans at current values.
The human consumption market remains slow with very few buyers coming to the market. Buyers in Egypt have indicated that they expect to import 20% less faba beans this year compared to last year. One of the main reasons for this is the difficulty that the Egyptians have obtaining access to hard currency and we do not expect this situation to improve anytime soon. The amount and pace of exports will therefore largely be determined by the buyers ability to pay for the goods.
Seed
We have a wide range of oilseed rape varieties in our portfolio and will be able to offer quick delivery on a number of varieties.
Campus is the best all round variety on the recommended list for conventional growers. Branded "the seed with speed" Campus has rapid autumn development,
very high yield potential, excellent oil content and solid all round disease resistance and agronomics.
Amalie is the only variety with TuYV resistance as well as a high resistance to light leaf spot and stem canker. Limagrain's variety Amalie is an exciting conventional, open pollinated variety with good gross output potential and high oil content.
Top candidate variety Wembley is a restored hybrid on the 15/16 Candidate Recommended List for the E/W region. Wembley comes from the same breeder as Avatar and looks set to be a solid all-round variety with high lodging resistance, good disease scores and an oil content similar to Incentive's.

Incentive's high yield potential is made up of seed yield and good oil content as well as having rapid autumn development. In 2013 Incentive topped the verticillium wilt trials, producing the highest yield despite having a high pressure of verticullium wilt in the field.
DK Exalte comes from the popular DEKALB brand and offers vigorous establishment, excellent phoma and LLS resistance, pod shatter resistance and rapid spring growth.
Fertiliser
Ammonium Nitrate
Demand continues to be steady as all the focus is now on harvest.
Both UK and imported pricing remains unchanged, with imported AN trading at approximately a 10/t discount to UK product.
Urea
The international sentiment has improved with US prices holding firm and Brazil values slightly up.
Yesterday Egyptian origin urea traded up $8/t on previous trades and Prilled urea has also traded up $3-4 tonne this week.
With offers in the UK reflecting speculative views of where the market may have fallen to, many importers have withdrawn terms or increased values.
Alzon 46
A product that is now widely used in the UK.
This stabilised nitrogen fertiliser includes a nitrification inhibitor added during the manufacturing process so that it is incorporated within each granule providing a sustained release of N up to 14 weeks.
Gleadell can offer product on an October to Feb – delivered farm basis.
Piamon ® 33-S
A highly effective nitrogen and sulphur fertiliser providing a balanced plant nutrition for all arable situations especially OSR.
This is a large granule compounding allowing for uniform distribution of both nutrients, with accurate spreading on wider tramlines.
The 33n + 30SO3 analysis and guaranteed quality will suit most arable farm demands.
Gleadell can offer product delivered to farm on a January/February basis.