| | |
| --- | --- |
| 2015-07-30 | |
Crop Market Update from Gleadell
Above-average yields and good quality have been reported from the spring barley harvest across northern Europe.
Feed Wheat
Negative sentiment still has the markets in its grip, as current weather patterns continue to support US crop potential. The slow pace of new-crop US exports already has analysts believing USDA projections for this market are too optimistic, given the pace of US sales onto the global markets. Weaker oil and metal markets, reacting to the biggest slide in Chinese shares for eight years and raising concerns about a slowing economy/import demand, did little to support despite a weaker US dollar, as most agricultural markets witnessed a sell-off.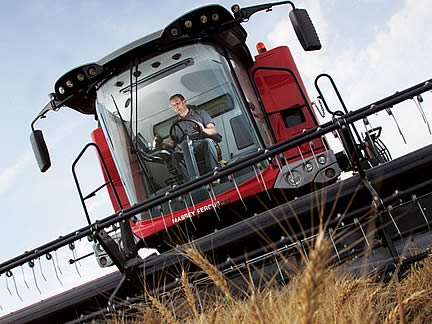 EU markets followed the US market lower, as harvest progresses and demand wanes. French wheat harvest is reported at 60% complete, although concerns are increasing as the harvest moves into and north of the Paris basin. Quality issues in this region could provide more anguish for exporters who, after last year's problematic harvest, may again be forced to blend to obtain export specification. One crumb of comfort was a report that Egypt's state buyer GASC was considering extending the exemption deadline on French wheat imports with moisture limits up to 13.5% beyond August, although recent tenders still showed French supplies $20-25/t too expensive.
The UK market has transfixed into a two-week market – this and next week – as market shorts increased their presence as the weather turned for the worst. Spot prices have firmed, but past the harvest period buying and selling activity remains lacklustre. New-crop export prospects still remain tough, as aggressive Black Sea prices rule the roost, and the recent report showing a 0.7% growth in UK GDP for Q2 has pushed sterling back over 1.42 euros.
In summary, it remains tough to be bullish on wheat – there is ample supply and weak demand. Black Sea is still the cheapest wheat and, although the weaker markets lower the value at which the 'tax' cuts in, Russia should still be in pole position for most tenders. Long term, weather, currency and politics will have their say, but with the winter planting season just ahead, current Black Sea interior values, supported by the weaker currencies, would not suggest a perceived drop in the area planted to wheat for the 2016 harvest.
Malting Barley
EU prices continue to weaken as harvest progresses, resulting from better than expected results.
The competitiveness of UK exports has struggled of late due to the stronger GBP vs EUR.
The UK harvest is off to a good start with generally good yields reported for the winter barley crop.
Spring barleys are 2 to 4 weeks away from harvest but most areas look to have good yield potential.
Feed Barley
Wet weather has disrupted harvest over the past seven days although the UK forecast for next week continues to improve.
Consumers continue to hold a bearish view to the market, waiting for harvest pressure before taking further cover.
UK barley continues to be competitive into Spain and Portugal for coaster-sized vessels for harvest movement, creating good movement opportunities into a variety of UK ports.
However, UK barley is still not competitive for bigger vessels for movement later in the season as the pound continues to be strong against the euro, reducing UK competitiveness vs Black Sea.
The forecast for the EU looks drier into the weekend but Canada has seen more rainfall of late, easing concerns of dry weather.
Rapeseed
US soybean futures traded aggressively lower over the week on improving weather and fund liquidation. Charts turned negative and posted a top reversal encouraging aggressive selling. Commodities across various sectors traded lower throughout the week on weaker macro news.
MATIF rapeseed futures traded lower following canola and soybeans. November futures have now lost around €30 from the highs. The key soybean growing month of August is ahead of us and we also have the USDA report on the 12 August.
In the UK, harvest has been very stop start due to wet weather, but things are progressing in the south with the north yet to start.

Pulses
Bean values remain linked to LIFFE and have therefore followed the downward trend of wheat over the week.
We have seen more interest from feed compounders at these values.
The bean harvest has begun in France and early reports are that the quality is poor with lots of bruchid beetle damage. French beans are currently trading at comparative levels to UK beans on the export market.
Seed
Growers are continuing to enquire about their plantings for 2015, with most growers currently looking at oilseed rape and hybrid barleys.
Incentive remains popular with growers due to its excellent performance on farm last year. Incentive's high seed yield, good oil content and rapid autumn development have all helped to gain grower confidence.
The popular Dekalb brand is known for specific variety traits linked to each of its varieties. DK Exalte offers vigorous establishment, excellent phoma and light leaf spot resistance, pod shatter resistance and rapid spring growth.
Wembley is a restored hybrid that is the top candidate on the 2015/16 Recommended List for the East/West region. Wembley's oil content is similar to Incentive and offers good agronomy including high lodging resistance and good disease scores.
For conventional growers Campus is the best all-round variety on the RL. Campus has very high yield potential, excellent oil content and solid all-round disease resistance and agronomics. Branded "the seed with speed" Campus has already seen a considerable amount of interest from growers this season.
Hybrid barleys have been very popular due to their early maturity, yield and the Hyvido ability to compete with blackgrass. New hybrid candidate variety Bazooka offers growers the Hyvido vigour along with an increased yield potential over Volume. Syngenta is once again offering their Hyvido Cashback Yield Guarantee.
Fertiliser
Ammonium Nitrate
The market has continued to trade sideways as growers' attentions have now turned to harvest.
GrowHow has held its terms at current levels and so the opportunity remains to take advantage of some attractive terms before price increases.
Imported AN is on offered for delivery in the August/September window but at an increased level reflected price rises already seen in Europe.
Urea
Egyptian production problems have been reported and this will continue throughout August and September.
The global market has remained quiet with limited tonnes being sold on farm in the UK.
Urea currently on offer is basis open origin, so while the below-replacement value might look attractive, check the guarantees of origin.
Alzon 46 – stabilised nitrogen fertiliser for efficient and environmentally friendly fertilisation
Alzon 46, produced by SKW Piesteritz, guarantees constant high quality and is exclusive to Gleadell in the UK.
Stabilisation of the nitrogen results in significant benefits, such as higher efficiency, fewer fertiliser applications, improved plant nutrition and, not least, environmentally friendly fertilisation.
The stabiliser controls the release of nitrogen up to 14 weeks, from stable ammonium to mobile nitrate, achieving a balanced nitrogen supply in line with crop demand.
NPK
The UK market remains slow for autumn PKs and prices have settled at current levels.
As crops are harvested buyers will return and the expectation is for price rises reflecting the cost of raw materials.
fibrophos – why pay more for your PK fertiliser?
The complete base fertiliser, containing all the nutrients (less nitrogen) a crop requires to grow.
Spread onto stubbles, fibrophos replaces the range of secondary and trace elements in a ratio similar to that removed by the previous crop.
Using fibrophos offers costs savings on a deliver and spread basis.
To find out more please speak to your Gleadell Farm Trader or fertiliser department on 01427 421237