| | |
| --- | --- |
| 2015-07-23 | |
Crop Market Update from Gleadell
Global markets have weakened in the past week – improving weather outlook / harvest logistics and limited import demand.
Feed Wheat
Another week of lower prices as markets react to favourable weather reports. Despite a slight weekly drop in US spring wheat ratings, favourable weather has allowed the US winter wheat harvest to advance to 75% complete. Increased talk of high vomitoxin levels in the SRW wheat crop further highlights the problems for US exports this season, still overpriced against other origins, despite the near $1/bushel drop since the 1st of July. A forecast of lower Canadian all-wheat production did little to support.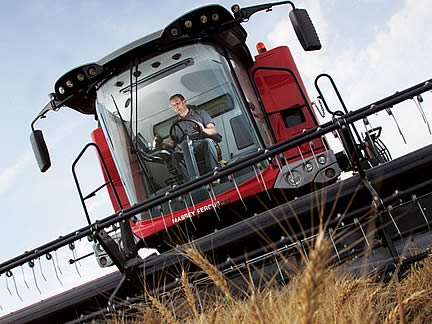 EU prices have fallen, despite the weaker euro. French crop ratings were unchanged, but still above last year, and with the harvest well in advance, pressure is starting to mount given the thin vessel line-up. Another high volume, aggressively priced set of wheat offers ensured GASC purchased Russian wheat at its latest tender, with French wheat still around $25/tonne too expensive. As the harvest progresses North, French wheat yields remain excellent, although protein levels may be lower in the north ( unconfirmed ) which could have an impact on exports.
UK prices have also weakened, as the strength of the pound, boosted by the likelihood of an early hike in UK interest rates pressured prices. Despite the recent 'weather related' global rally, UK new crop levels have fallen back to within £5 of the contract low, and given the current un-competitiveness of UK supplies into the export market, the low again may be tested. Old crop values, while weaker on new crop sentiment, continues to find decent demand, although farmers selling activity on both old and new crop remains slow.
In summary, the pressure exerted by the Black sea cash market looks set to continue, albeit with the uncertainty of the export tax value. Chicago still remains overpriced, even with the $1/bushel fall, and EU harvest logistics are starting to highlight the lack of demand in the nearby positions.
Although most pundits expect potential reductions in next month's US corn and soy yield, production and stock numbers, there is nothing bullish about US wheat fundamentals, as the market moves lower trying to find some demand.
Milling Wheat
Last week's potential quality concerns regarding Black Sea milling wheat seem to have been largely ignored given the improving conditions throughout this week. It was also estimated that over 1mln mt was offered in total, a significant figure even for such an early stage of the harvest.If any quality problems have materialised it wasn't made obvious in this week's GASC tender with Russia filling-in all of the 175,000 mt total that Egypt bought.
Within the EU, there have been mixed reports this week for milling wheat quality in the north of France with proteins coming in lower than initially reported. Overall concerns are limited though, with Algerian business still firmly on the menu for the French going forward.
Back in the UK, all eyes remain focussed on the weather over the coming weeks as we edge closer to harvest. Temperatures are forecast to move cooler however concerns here remain limited too. Milling premiums over feed continue to hover £3-4 below their 5 year average, with little fresh fundamental impetus.
Malting Barley
EU prices continue to weaken as harvest progresses, resulting from better than expected results.
The competitiveness of UK exports has struggled of late due to the stronger GBP vs EUR.
The UK harvest is off to a good start with generally good yields reported for the winter barley crop.
Spring barleys are 2 to 4 weeks away from harvest but most areas look to have good yield potential.
Rapeseed
Soybean and Canola futures have pulled back slightly over the week on improving weather conditions as we move towards the key month of August. The weather over the next 2-3 weeks should be key to short term market direction.
The MATIF rapeseed futures contract has traded a tight range over the week with little new input.
In Europe we see some early delays to harvest due to rains and trading activity is limited. Crush margins are poor for the harvest period primarily due to weak demand for oil. We feel price moves over the harvest period are difficult to call but post-harvest rapeseed fundamentals remain supportive.
Euro sterling continues to be a roller coaster, trading significantly lower early in the week before rebounding late in the week. Further downside risk for the Euro can't be ruled out in the medium term.

Oats
Another week goes by and no hard and fast yield or quality oat information is to hand.
One field has been cut in an exceptionally dry region of South Wales.
A continued lack of farm offers is making this an extremely difficult market to gauge.
Pulses
The old crop feed market is all but complete. Some parcels are being offered but with very little buying interest traded values have fallen significantly. New crop values remain linked to LIFFE.
The French bean harvest is about two weeks away. Whilst there are concerns about the quality of the French crop we still expect them to export a significant amount of beans to North Africa for the human consumption market.
We have a limited tonnage marrowfat minimum priced contract available for the 16/17 season. Please contact your Farm Trader.
Seed
Seed Market Report
The first winter barley trial results have started to come in and both hybrid varieties Volume and Bazooka have performed very well. Volume has been popular due to its early maturity, yield and the Hyvido ability to compete with blackgrass. Bazooka is the new hybrid candidate which is similar to Volume but offers growers an increased yield potential.
Campus is the best all round conventional oilseed rape variety on the recommended list and is known as "the seed with speed" due to its rapid autumn development. It has good lodging and stem stiffness as well as good disease resistance and verticillium wilt tolerance.
The top candidate variety on the Recommended List for the E/W region is Wembley, a restored hybrid. It has an oil content similar to Incentive and good disease scores, making it look set to be a solid all-rounder.
KWS' Lili is top of the Group 2's having a UK yield of 105 setting it ahead of the other Group 2 varieties with yields equal to the likes of KWS Santiago and Leeds. By being part of KWS' "Dynamic wheats" portfolio it offers grain quality and high yield, resulting in the grower having more market options.
Syngenta's new variety Reflection is the highest yielding variety on the Recommended List. It has a high untreated yield and robust agronomics as well as earlier maturity than its competitors, allowing growers to spread their workload.
Fertiliser
Fertiliser Market Report
Ammonium Nitrate
In the UK demand has slowed down as the focus now turns to harvest.
With a large tonnage already booked, GrowHow will now start to implement their monthly price increases.
Offers for imported AN have also seen price increases and September terms are now £3/t firmer than August and the indications are for monthly increases in line with UK product.
Urea
Global urea markets have been quiet, US prices for pre-river-closure (August/September) have moved higher and Egypt has begun production earlier than expected, however issues remain over how long this productivity will last .
Chinese urea exports saw record first quarter numbers and was also up 100k tonnes in Q2 compared to 2014.
In the UK buying remains quiet, with product from various origins on offer, reflecting below replacement values.
Alzon 46 – stabilised nitrogen fertiliser for efficient and environmentally friendly fertilisation
Alzon 46, produced by SKW Piesteritz, guarantees constant high quality and is exclusive to Gleadell in the UK.
Stabilisation of nitrogen results in significant benefits, such as higher efficiency, fewer fertiliser applications, improved plant nutrition and, not least, environmentally friendly fertilisation.
The stabiliser controls the release of nitrogen up to 15 weeks, from stable ammonium to mobile nitrate, achieving a balanced nitrogen supply in line with crop demand.
P & K
Globally markets remain stable as demand continues to be high from major importing nations.
In the UK prices remain under pressure as blenders compete in a quiet market, however we are beginning to see growers enter the market for autumn PK requirements.
fibrophos – why pay more for your PK fertiliser?
The complete base fertiliser, containing all the nutrients (less nitrogen) a crop requires to grow.
Spread onto stubbles, fibrophos replaces the range of secondary and trace elements in a ratio similar to that removed by the previous crop.
Using fibrophos offers costs savings on a deliver and spread basis compared to 0-24-24.
Available in a range of grades to suit various situations.
To find out more please speak to your Gleadell Farm Trader or fertiliser department on 01427 421237.