| | |
| --- | --- |
| 2015-07-16 | |
Crop Market Update from Gleadell
Global wheat markets weaken on improving weather – seen aiding crops in key US corn growing states.
Feed Wheat
The USDA did what was expected, adjusted domestic demand to accommodate the stock numbers, adopted the recently revised acreage numbers, but left yield projections unchanged – the market is now split, with 'bulls' believing the acreage / yield numbers are too optimistic, while the 'bears' point to the demand / export numbers being overstated. At this time of the year the market is only as good as the latest weather forecast, and with drier, warmer weather to return, and crop ratings remaining stable on the week, this was enough to encourage the now 'long-holders' to offload and bank profit after the recent surge in values.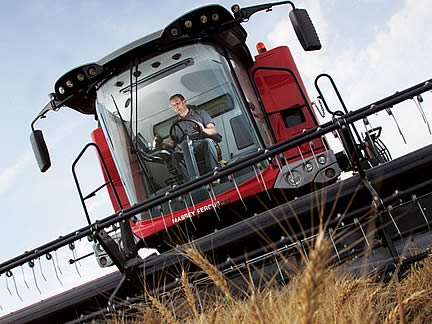 EU markets have weakened despite another EU bailout, and no Grexit – yet ! Ongoing harvests and a limited vessel line-up is starting to apply pressure on markets, not helped by the fact French wheat was $25 out on price at the latest GASC tender. More reports of potential quality issues on Russian wheat (due to rain) are being circled, and no Ukrainian wheat was offered to GASC, which again could be on quality issues.

UK markets have also weakened on the week. The old crop / harvest price spread has eroded, and with currency soaring on the back of the Greek bailout, export supplies remain uncompetitive. Domestic demand remains slow with end-users generally unwilling to extend coverage, while growers remain reluctant sellers, as the market retraces from the recent high.

In summary the USDA came and went, and left as many questions as it answered! – trade focus will remain 'weather-fixed' over the next few weeks .The next USDA report in August could produce some fireworks, as lower yield projections and potential acreage adjustments are expected – with the severity of the expected cuts providing the stimulus for market strength. While there remains a story for corn and soybeans, the reality of a US export program already running 32% behind last year, US wheat stocks are seen approaching 900mln bushels, and global stocks almost 220mln t . This provides wheat, and especially US wheat , with no story, unless either corn or soybeans writes the first chapter!
Milling Wheat
The UK milling wheat market has been quiet again this week with next-to-no new fundamental news to create a shift in market sentiment.
All eyes remain focussed on quality across Europe and back at home. The French harvest continues to progress well with quality certainly back up to levels required for Algerian (11.5% protein) demand, as illustrated by the two most recent tenders. The UK's competitiveness – or rather lack of it – looks set to continue given the recent strength of sterling versus the Euro; against the latest values we are circa £8-9 too expensive.
Conditions in Poland and Germany remain favourable, despite the forecast of rain over the next week. Some rains are expected across the UK too over the coming 10 days, and temperatures are set to be cooler, however there are no major specific concerns. What's clear is that the weakening Euro will be making German A and Baltic milling wheats cheaper to import.
Possibly the most significant change over the past week has been the talk of potential quality concerns for Black Sea quality wheat. Recent wet weather in southern Russia has created increasing uncertainty, whilst the absence of Ukrainian offers in Tuesday's GASC tender (11 % protein) has also added fuel to the fire. Hot temperatures are forecast for the coming few weeks, yet crop forecasts for both Russia and Ukraine are expected to be lowered.
Malting Barley
Concerns over hot, dry weather in France still linger but early reports suggest impacts to yield and quality are not as severe as initially thought.
EU premiums have slipped this week following the early reports of better quality in the EU and in general the trend of the wider grain market.
The stronger GBP vs Euro is hampering UK malting barley exports.
2015/16 global barley production has been pegged lower this month at 137.8 million tonnes, compared to previous forecasts however global trade is forecast 0.5 million tonnes higher than the previous estimates, notably on the expectation of a greater exportable surplus from Russia and Australia.
The UK winter barley harvest has begun in some regions with good yields reported.
Gleadell can offer many malting barley contract options for 2015/16 and 2016/17, please speak to your Farm Trader for more information.
Rapeseed
Euro GBP continues to have large negative impacts on UK ex farm prices with the seemingly perpetual Greek problem still weighing on the market.
Rapeseed futures have pulled back over the last week which in our opinion is likely a normal market pull back/correction after an extended move higher. We have also seen some rains in Canada and the soybean futures market pull back on better short term weather forecasts. Volatility is high with large daily swings on the futures markets.
Rapeseed remains fundamentally supportive in a longer term time frame but the harvest window could see some pressure.

Oats
The catchy weather should relent and allow some winter oats to be cut next week in the south.
We await quality and yield information which will then help the grower in his marketing and give the market a kick start.
Lack of offers perhaps reflects a drop in plantings.
Pulses
Bean values remain linked to LIFFE and therefore bean values have followed the downward trend of wheat over the last week. This has not caused buyers to rush to the market.
Farmers remain reluctant to sell forward until the quality and production prospects of the crop are realised.
Seed
Demand has remained high this week with many growers now confirming their cropping requirements for the forthcoming season. Gleadell has an extensive seed catalogue, filled with varieties that offer growers high yields, grain quality and excellent disease resistance profiles.
Wembley is the top candidate variety on the Recommended List for the E/W region. Wembley is a restored hybrid and comes from the same breeder as Avatar. It looks set to be a solid all-round variety with high lodging resistance, good disease scores and an oil content similar to Incentive's.

DK Exalte comes from the DEKALB brand and offers excellent phoma and LLS resistance, pod shatter resistance and rapid spring growth.
Incentive has remained popular with growers, it's high yield potential is made up of seed yield and good oil content as well as having rapid autumn development. In 2013 Incentive topped the verticillium wilt trials, producing the highest yield despite having a high pressure of verticullium wilt in the field. Incentive's excellent performance on farm last year has certainly contributed to growers confidence in this variety.
"The seed with speed," Campus is the best all round conventional on the recommended list, which has made it very popular with growers already this season. Campus offers growers good lodging, stem stiffness and disease resistance as well as rapid autumn development.
Amalie is the only variety with TuYV resistance as well as a high resistance to light leaf spot and stem canker. Limagrain's variety Amalie is an exciting conventional, open pollinated variety with good gross output potential and high oil content.
Fertiliser
Gran Urea
Globally, buying in key markets has remained quiet as buyers anticipate lower values due to a surplus in global tonnage this autumn.
Indian and Pakistan tenders in the coming weeks are likely to give some indication to the future direction of the market.
UK demand is slow and values are being complicated by offers stating "open" origin which on delivery to farm may or may not be what farmers were expecting.
Alzon 46 - stabilised nitrogen fertiliser for efficient and environmentally friendly fertilisation
Alzon 46, produced by SKW Piesteritz, guarantees constant high quality and is exclusive to Gleadell in the UK.
Stabilisation of the nitrogen results in significant benefits, such as higher efficiency, fewer fertiliser applications, improved plant nutrition and, not least, environmentally friendly fertilisation.
The stabiliser controls the release of nitrogen up to 15 weeks, from stable ammonium to mobile nitrate, achieving a balanced nitrogen supply in line with crop demand.
Ammonium nitrate
Whilst UK demand has eased, ammonium nitrate remains the main focus for growers with attractive terms still on offer.
GrowHow continue to take orders and with a large tonnage already booked, further price increases are likely in the coming months.
Stocks of imported AN are tight with delays to recent vessels and price increases are expected in line with UK levels.
P and K
Potash markets remain unchanged, whilst Q3 started with continued high demand in main regions in the phosphate industry.
In the UK, PK prices have been squeezed as blenders compete for the limited tonnes on offer today.
As standing crops are cleared and demand returns for autumn tonnes we are likely to see prices firm to reflect replacement values.
fibrophos – why pay more for your PK fertiliser?
The complete base fertiliser, containing all the nutrients (less nitrogen) a crop requires to grow.
Spread onto stubbles, fibrophos replaces the range of secondary and trace elements in a ratio similar to that removed by the previous crop.
Using fibrophos offers costs savings on a deliver and spread basis.
To find out more please speak to your Gleadell Farm Trader or fertiliser department on 01427 421237.