| | |
| --- | --- |
| 2015-07-03 | |
Crop Market Update from Gleadell
This week has been another busy week on seed. Markets have been rallying so growers have been looking to fix varieties due to uncertainty over price rises.
Feed Wheat
With markets already trading under the spectre of increasing weather concerns across much of the major producing areas, the release of bullish soy stocks and supportive corn stocks and acreage figures by the USDA triggered another round of fund short-covering. Although wheat numbers were deemed bearish, it went along for the ride. With the likelihood of constricted soy and corn stocks for 2015/16, increased importance now surrounds the 2015 US crops to deliver – if they don't exceed five-year average yields, demand rationing will be required.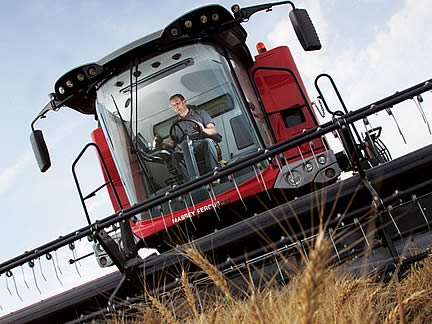 EU markets, firmer on the back of the US, continue to trade weather concerns (extreme heat across much of mainland Europe) against currency fluctuations on the Greek default debacle, a story that seems to be changing by the hour. The downward revision by the EU Commission of 2015 EU production and stocks seemed to have little impact upon the market, but the rise in Chicago did – at least temporarily! Black Sea wheat values seem little changed over the past days, with offers trying to edge higher against buyers unwilling to pay more.
UK market followed the firmer tone, with both old and new crop prices rising. Despite firmer European markets, UK supplies still remain uncompetitive on export markets with sterling continuing to appreciate against the ailing euro. With harvest just a few weeks away, and the reality that growers are carrying a larger proportion of wheat, storage may become an issue with some, so it will be of interest to see how producer selling activity develops, and what if any, they sell.
In summary, US numbers were bearish, but only a brave man stands in the way of a stampeding bull! Wheat got pulled higher on firming soy / corn markets, but with US wheat massively overpriced, stocks and acreage increasing and exports far from robust, US wheat remains the most expensive wheat in the world. At the moment wheat fundamentals, especially for US wheat, remain far from bullish, so the recent rally represents an opportunity for growers to lock into better farm prices.
Milling Wheat
There have been few developments since last week in the new-crop milling wheat market, with UK full-spec premiums still lingering around their five-year average.
Interest from UK millers for domestic milling wheat remains limited, offering little in the way of demand-side support for UK premiums.
At current parities, German A (13%) milling wheat values are circa £7-£8 higher than UK levels; with the perceived benefit of guaranteed quality, imported milling wheat is looking attractive at current levels.
On export potential, early indications for Algeria (11.5% protein) business sees the UK approximately £7 too expensive.
The Algerian business looks set to be back on the menu for France, with early reports on that country's wheat harvest suggesting quality is back to 'normal' with higher proteins and good Hagbergs.
The current heatwave in France, barring the odd dire field report, is accelerating harvest progress in key areas. Largely speaking, quality reports have been very positive.
Feed Barley
Barley continues to be uncompetitive in the global marketplace when pricing into destinations such as North Africa for big port business.
Domestic consumers continue to be opposed to taking barley cover at present, despite the spread between wheat and barley increasing in recent weeks.
Due to the lack of competitiveness in export markets and a lack of demand in the domestic market, barley values have seen only modest gains over the past week.
Warm weather and showers continue to aid development of winter and spring crops here in the UK, despite some heat stress in crops on light land.
Warm weather forecast for much of Europe over the next 7-12 days will be watched as a lack of forecast rainfall could bring some heat stress to ripening crops. However, weather models hold differing forecasts beyond 7 days.
Malting Barley
Malting barley prices continue to be influenced by the wheat market.
The strength of sterling vs euro is continuing to depress export prices.
Concerns over the impact on yield and quality in France due to the hot dry weather has supported prices over the week.
Winter barley harvesting in France is well underway with average to good results.The spring barley harvest is set to begin in the next 10 - 15 days. The results of the French springs will have a big impact on price direction here in the UK.
So far the UK malting crop looks to have good potential although the lighter land is beginning to suffer from lack of rain and heat stress. Good growing weather over the next few weeks is needed if we are to achieve above average yields.
Domestic markets for Crop 15 are quiet with most buyers having already covered a large proportion of their procurement.
Gleadell can offer a number of crop 15 and 16 malting barley contracts to suit all risk management strategies. Please contact your Farm Trader for more information.

Rapeseed
The US soybean market rallied sharply this week following a bullish report from the USDA. Whilst the world should have ample supplies of soybeans, the market remains jittery as the focus turns to the US growing season.
In the EU we have seen big problems on old crop as the expected farming selling didn't materialise and it now seems clear that the 2014 crop production figure was overstated. For new crop, lower plantings in many countries combined with some dryness in areas of Germany and Poland mean we should have a much reduced rapeseed crop. Current estimates are down 2-2.5mln tonnes, possibly as much as 3mln t or 12% depending on yield. Price action on the MATIF futures market has reflected these factors, with prices rising in excess of €70/t since last October.
In Canada frost followed by dry weather has damaged the canola crop and reduced crop potential. Canola prices have risen aggressively over the month. Rapeseed oil and meal remain firm versus other oilseeds, as you would expect with the bullish inputs, but margins are poor and there are question marks over demand at current price levels.
Pulses
The old crop feed market is all but complete.
The new crop market remains linked to LIFFE. Whilst base premiums have increased over the past week, consumers remain absent from the market. We don't see buyers returning at these values.
Buyers in Egypt continue to have difficulty obtaining access to hard currency and appear to be in no rush to come to the market.
There are currently no concerns regarding the UK crop. In France, however, high temperatures and lack of rain continue to cause concern.
Seed
This week has been another busy week on seed. Markets have been rallying so growers have been looking to fix varieties due to uncertainty over price rises.

KWS Lili is top of the Group 2s having a UK yield of 105, equal to the likes of KWS Santiago and Leeds. Part of KWS' "Dynamic wheats" portfolio, it offers grain quality and high yield, giving growers more market options.
Syngenta's new variety Reflection is the highest yielding variety on the Recommended List. This new addition offers growers an excellent combination of disease resistance, untreated yield and robust agronomics as well as earlier maturity than its competitors, allowing growers to spread their workload.
Hybrid barley 's vigorous early root growth and extremely high yields could, according to reports, reduce blackgrass return by 91% due to its competitive growth and canopy. Volume is the highest yielding hybrid on the Recommended List and Bazooka is the highest yielding candidate variety, both varieties are part of Syngenta's "Cashback Yield Guarantee."
Wembley, from Limagrain, is top of the candidate region for the East/West Region. It has high lodging resistance, good disease scores and an oil content similar to Incentive.
Campus is the best all round conventional oilseed rape variety on the new RL and was the top conventional in 2014 in both East/West and North regions, making it an excellent choice for growers in all areas. Its rapid autumn development, stem stiffness and disease resistance makes Campus a solid variety.
Fertiliser
Urea
Globally the market has shown its first downward movement since April as prices in the US for both prompt and deferred barges have fallen.
With ongoing supply issues in key producing countries and India willing to pay increased levels for non-Chinese urea, the strength of this reduction may be questionable.
In the UK, merchants are still trading at £20/t below replacement costs compared to the rest of Europe in the forward positions.
Ammonium nitrate
UK Ammonium nitrate demand has slowed but bookings continue ahead of expected price rises in the coming months.
With the stepped price increases already planned by GrowHow, it is advised that taking tonnes in the short term would be cheaper then delaying purchases.
Deferred payment is also available through Gleadell – please speak to your Gleadell farm trader for more information.
Imported AN remains at roughly a £10/t discount to UK product but is expected to firm in line with UK levels.
P and K
Phosphate markets remain firm as does the outlook for the coming months, with increased demand on the world market for diammonium and monoammonium phosphate (the benchmark for the nutrient) set to increase.
Potash has remained flat. The UK market remains quiet but we are starting to see growers placing autumn orders.
Fibrophos – why pay more for your PK fertiliser
A UK produced PK fertiliser which also supplies a full range of major and minor nutrients in a similar ratio to that removed by the previous crop.
Fibrophos offers cost savings for delivered and spread when comparing 0-12-12 to 0-24-24.
Delivery and spreading can be organised together at buyers call leading to a hassle free service.
To find out more please speak to your Gleadell Farm Trader of Fertiliser Department on 01427 421237.