| | |
| --- | --- |
| 2014-10-16 | |
Crop Market Update from Gleadell
The surprise of lower than expected US and global wheat stocks set the market tone over the past week, as market shorts increased their buying activity.
Feed Wheat
US funds still short – profit taking on any weather or supply problem.
Well the wheat trade never saw that one coming! The surprise of lower than expected US and global wheat stocks set the market tone over the past week, as market shorts increased their buying activity. The on-going US corn harvest is being delayed due to poor weather as the crop struggles to mature in the northern states, potentially lowering production. US wheat remains over-priced against other origins, although sales have been steady to traditional destinations and Brazil, where demand should reduce as South American wheat harvests become available.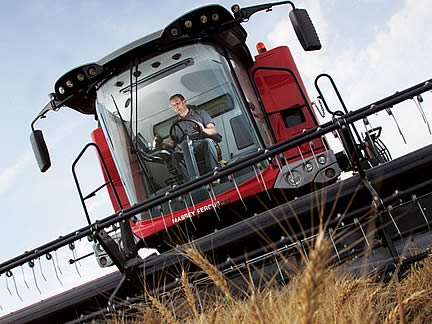 EU markets remain unchanged on the week, pressured by a firmer €/US$ exchange. EU exports, as reported in previous weeks, march on at last season's pace. However, this is unsustainable from most of the current origins. France managed to price itself into more Egyptian trade, although the sale of a Russian cargo may point to more aggressive offers from the Black Sea in future tenders. Wheat crop estimates are increasing along with corn, reiterating the increasing supply of coarse grains across much of the northern hemisphere.

The UK has managed positive gains in the past week, with LIFFE up £4/t, supported by buying interest and a weaker £/€ exchange. Economic data released this week suggests interest rate increases will be later rather than sooner. Good spot demand has allowed farm values to rise off a four-year low, although with DEFRA reporting the UK wheat crop at 16.6mln t and imports still running ahead of exports, the recent rally may be short-lived.

In summary, there is still plenty of wheat in the UK, EU and Black Sea regions. The US is heading for higher stocks, Canadian export surplus is only slightly down on last year despite the much reduced crop, and Argentina will be aggressive exporters this season. Australia remains the only question mark, where dryness continues to put the crop at risk.
Rapeseed
The US soybean market has firmed throughout the week with a combination of short covering/profit taking, US weather delaying harvest, good Chinese crush margins and some planting delays in Brazil. A weaker US dollar should also offer some support to prices but the overall picture remains one of a very large North American crop and huge planting intentions in South America.
In Europe and the UK the physical market has firmed slightly as the MATIF rapeseed contract has ticked higher. Farmers continue to hold seed as levels remain below target prices. In the UK £240/t ex farm has brought some seed to the market but most farmers continue to target higher prices and are happy to hold seed. Crush margins are positive in spot positions but at present we don't see crush demand or short covering merchants driving prices significantly higher.
Currency has again offered support to UK prices. Dollar weakness due to poor economic data is supporting the euro, which has in turn led to euro strength against sterling.
Malting Barley
Crop 2014
Open market homes for malting varieties are available in the main for Tipple and Propino with the focus being on export markets.
A lack of sellers and favourable currency has supported malting values, premiums remain good in the post-Christmas positons.
Domestic homes are few and far between as most shorts are covered and maltsters are monitoring intake before committing to further purchases.
Scottish government figures estimate the winter barley crop at 400,000t up from just over 280,000t last year. The spring figure is unchanged at 1.7 mln t.

Crop 2015
Demand for new crop spring varieties is good into both domestic and export homes.
Malting prices on the continent for crop 15 are well supported with good premiums.
Growers with winter varieties for crop 15 would be advised to market their grain on contract as open market homes are expected to be very limited.
Gleadell still has a variety of winter, distilling and brewing contracts available for crop 15 to suit all risk profiles and includes our non-defaultable pool.
We have buyback options for the new potential spring malting variety KWS Irina, please speak to your Gleadell farm trader for more information.

Oats
Another quiet week on the oat market as sellers continue to trickle parcels into the trade.
The missing ingredient is cold weather, which would stimulate demand on the supermarket shelves as well as in the compound industry.
The majority of winter oats appear to have gone into good seed-beds and we await indications of planting figures in due course.
Seed
With growers of 30ha or more now having to grow at least three different crop types under the new greening rules, spring seed availability is expected to tighten. Due to this, Mulika, the spring wheat market leader, has already seen a great amount of interest from growers and is expected to sell out. Its excellent disease resistance package, high yield potential and superb grain quality makes it very popular for growers looking for an additional milling premium.
Belepi is classified as a winter wheat. However, it does benefit from a very wide sowing window from October through to early April. Its early vigour in the spring could help when trying to compete against black-grass and is ideal to follow potatoes, root crops and maize.
Once again Gleadell Null-Lox malting barley varieties have been extremely popular and have already sold out. However, there are many other spring barley varieties to consider. KWS Irina is the highest yielding spring barley variety on the 2014/15 Recommended List, with no disease weaknesses and a yield advantage of 5% over Propino. Another alternative is Sanette, from breeder Syngenta, which has shown high yield potential across all regions of the UK and is the highest yielding variety with provisional IBD approval for brewing.
Fertiliser
Urea
Granular urea has continued to slide, although the rate of correction has slowed. Egyptian producers are now back online or in the process of restarting production, raising the outlook of increased supply for export. Bids on Egyptian product represent a $20-25/t drop from where business was last done. Weak demand globally due to grain prices and the impending river closures in the US is limiting demand to northern regions. However Europe will be entering the market soon. The overall feeling is that the market is correcting ahead of more buying later this month for Nov-Jan shipment periods, but that a floor is not too far away. Prilled prices have remained firmer, with production issues in the Black Sea, high domestic demand in China and restrictions at the main ports limiting export. Strong demand for prilled urea is thought to uphold the market with a current Indian tender underway and another tender expected in November.
Alzon ® 46
A product used widely in Germany and a new approach being adopted in the UK. This stabilised nitrogen fertiliser is a large granule, averaging 3.5mm with a bulk density of 800 kg/m3. A nitrification inhibitor is added during the manufacturing process so it is completely incorporated within each individual granule. The use of this environmentally friendly product involves less work and it can be included in any fertiliser programme. Gleadell can offer Alzon on an October to February-delivered farm basis. If you are starting to plan your options for next year this is a product well worth considering.
Ammonium Nitrate
In the UK, GrowHow prices are to rise with new terms released for November and December delivery periods, totalling a £6/t increase for Nov and a further £3/t for December. In Europe Yara announced a €8/t increase to its 33.5% product following the previous €10/t increase seen in mid-September. Imported product also follows the trend with sharp price rises in Polish and Lithuanian AN for November shipment periods. Price rises are supported by firmer ammonia costs due to increased demand from the industrial sector.
Phosphate and Potash
Many growers are now getting towards the end of drilling and are beginning to turn their attention to spring fertiliser requirements. With this in mind we can offer spring NPK grades for a range of delivery periods. With finance available growers should strongly consider locking in some cover at these levels.