| | |
| --- | --- |
| 2014-06-20 | |
Crop Market Update from Gleadell
Like much of the EU, the UK farmer remains absent from the market, waiting for a better day to sell.
Feed Wheat
US markets have mainly continued their recent decline, as a bearish USDA report added to the negative sentiment. This was tempered by reports of poor yields in US Hard wheat regions – but in reality this is not new news and has been well forecasted . Projection of higher US wheat stocks (despite a small reduction in 2014 production) and small increases in global wheat / corn stock projections at the end of the 2014/15 season was enough for the funds to continue selling. Although US CBOT new crop wheat (DEC14) has now shed over $55/t since the highs witnessed in MAY, US wheat is still highly priced against other origins, which in turn should limit export sales. Harvest has started in the southern plains, although early results are disappointing. Recent heavy rainfall is now seen potentially adding damage and yield losses to HRW crops, which over the last few days has resulted in some signs of short-covering, mainly led by the other US grain exchanges.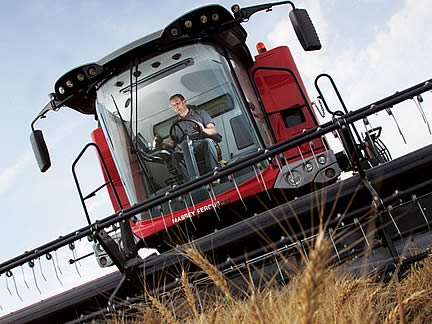 The EU markets have also weakened, but not to the same extent as the US. New crop MATIF has only declined €2/t (since 5th June) supported by a general lack of farmer selling across much of the EU and in the Black sea. Crop prospects remain favourable, and over the past weeks crop projections have started to climb, with the EU soft wheat crop now expected to produce over 140mln t. Bumper crops from Romania and Bulgaria should keep them active in the export markets, and competing with the expected 'harvest rush' of grain from the Black sea. The move by GASC to extend the moisture tolerance to 13.5% is supportive to French wheat, although the increased penalties for over 13% may deter exporters.
UK markets are also lower, trading £5/t lower over the 2 week period. Like much of the EU, the UK farmer remains absent from the market, waiting for a better day to sell. The comments made by the BoE last week that an interest rate increase could be later this year, sooner than most pundits had in mind, has supported sterling pushing levels over €1.25 and $1.70, which is also deemed negative to UK prices. EU farmers need a weather or political event to turn markets around , which may happen – or may not . If it doesn't markets could head lower again .
Rapeseed
Soybean prices for old and new crop have weakened over the week, currently conditions are good in the US for new crop and there are no problems of note at present.
The European market remains slow as we head towards harvest with crops looking good across the continent. Farmers have sold little forward this year and it's a realistic possibility that we will see a wave of selling in the harvest period as farmers are forced to move seed for logistics purposes and cash flow. We feel there is still the potential for further price falls as we move into the harvest period as the volume of farmer sales could weigh on prices.
Sterling remains strong versus the Euro and this has had a negative effect on UK prices.
Malting Barley
The EU barley harvest has started in Spain and France. Early reports are for reasonable yield and quality.
The FOB malting barley market has remained stable in the past week. A lack of UK sellers post-harvest continues to be supportive for prices.
The domestic crop is in good condition across all of the key malting regions for both winter and spring varieties.
Increased sunshine hours and limited rain will be key in the coming weeks.
Malting premiums EU wide are likely to come under pressure if quality reports from the continent continue to be positive.
Pre-Christmas movement is going to be tight as malting homes have large old crop stocks and completed purchases.
Crop'15 winter demand will be focused on SY Venture and Talisman with Flagon and Cassata likely to further lose market share.
Gleadell have a variety of contract options including our spring and winter pools.
Oats
Old crop demand has finally ground to a halt which means the few remaining unsold parcels will have to be carried over into the next campaign.
Growing conditions continue to impress and basis today harvest could be a few days early which will put added movement pressure on top of the slightly larger carry over tonnages.
Millers are holding back on pricing ideas and may wait for the quality to give eventual direction.

Pulses
The new crop bean market looks weaker with buyers looking to reduce the base values in line with prices being quoted from the Middle East. We expect this trend to continue.
Pea buy area is well covered for 2015-16, please check with your Farm Trader for availability.
Seed
Varietal selection was certainly a hot topic last week at the Cereals event – with many growers looking for partner varieties to the likes of KWS Kielder and KWS Santiago which will require careful management to get the very best out of them, particularly in a high disease risk season such as the one we are currently in.
Varieties such as Evolution – the new group 4 hard wheat from Limagrain looks to fit the bill very well. With high yield potential backed up with an excellent disease package – it certainly looks like it will find favour. Varieties that joined the list in 2013 but perhaps didn't see the uptake we may have imagined have also been in favour – with Revelation and Cougar both seeing interest. All three of these varieties have excellent foliar disease packages and would fit within the varietal diversification very well.
Additional seed treatments should also be given some consideration with those varieties perhaps with slight weaknesses on yellow rust – Jockey seed treatment (fluquinconazole based) will give some extra protection against early infections of foliar disease, and it is well worth discussing options such as this with your Farm Trader.
Skyfall – the new group 1 from RAGT was a popular choice and seed is practically sold out across the whole trade – Gleadell have a limited balance available – and after this will hold a waiting list dependent on harvest out-turns.
Looking at winter barleys – the malting type of choice remains SY-Venture – with the new variety Talisman progressing into a second year of provisional testing. There will be contracts available moving forward and it would remain our advice to contract winter malting barley – as demand is limited.
On the feed side – the two row feeds KWS Glacier and KWS Tower look like they will be in strong demand – Glacier looks to perform better on heavier type soils – with Tower being the best performer on the light soils. Hyvido Volume has also been talked about – with a very prolific growth habit – its potential to supress grass weeds shouldn't be ignored.
The new CAP greening rules have seen a flurry of interest in pulses – Peas and Beans have been selling well in the last week with winter stocks of Wizard being tight we would urge growers to cover their requirements in this area sooner rather than later.
Finally looking to OSR – Gleadell can offer a range of excellent varieties to fit all situations – with conventional/hybrid and semi-dwarf offers. Two excellent conventional offers from the candidate list include Campus and Advance.
Advance is the top yielding conventional candidate with very high oil content and early maturity - it looks very exciting and looks well in trials. Campus – just behind Advance in gross output – has excellent tolerance to verticillium wilt from work done thus far – and looks a strong all round package.
On the hybrid front – Incentive – top of both the RL for the E&W and N regions – looks very solid – and growers should also look at Harper from BAYER with very high phoma/stem canker resistance, and slightly earlier maturity than Incentive , it looks a perfect partner.
Growers should also take a look at SY Harnas – from Syngenta – and the two semi-dwarfs Marble and Troy.
Fertiliser
Urea
Yesterday saw another Indian tender which has been reported to have no real impact on the market. Purely dominated by China and Iran as suppliers - it is interesting to see what quantity and at what level buyers will buy at and which traders will match the lowest level bids. The Urea market in the UK continues to firm for Sept – Jan positions and as levels increase so does interest from non-traditional urea buyers.
Alzon46 – The stabilised nitrogen fertiliser
A stabilised 46% granular urea - less fieldwork, more yield and it is environmentally friendly. This product is unique to Gleadell in the UK and can be included in any fertiliser programme - so if you are planning your options for next year, we now have new season terms for consideration.
AN
Buyers have now woken up in the UK with a firming UK domestic market. Domestic producers GrowHow are closing June terms this Friday with a £3/ tonne increment due from Monday morning. European ammonium nitrate producers are now sold out for July shipments with similar increases of approx. £3/ tonne on offer for August.
Phosphates
The phosphates market continues to firm both Globally and in the UK. Values for TSP are up over £10/t with further increases due in the short-medium term. DAP is firming also but with well bought positions, reasonable prices are still available. Please talk to your local Gleadell Farm trader.